Oct 16, 2022 | Moringa bars, Moringa Powder
Moringa powder: Your fitness companion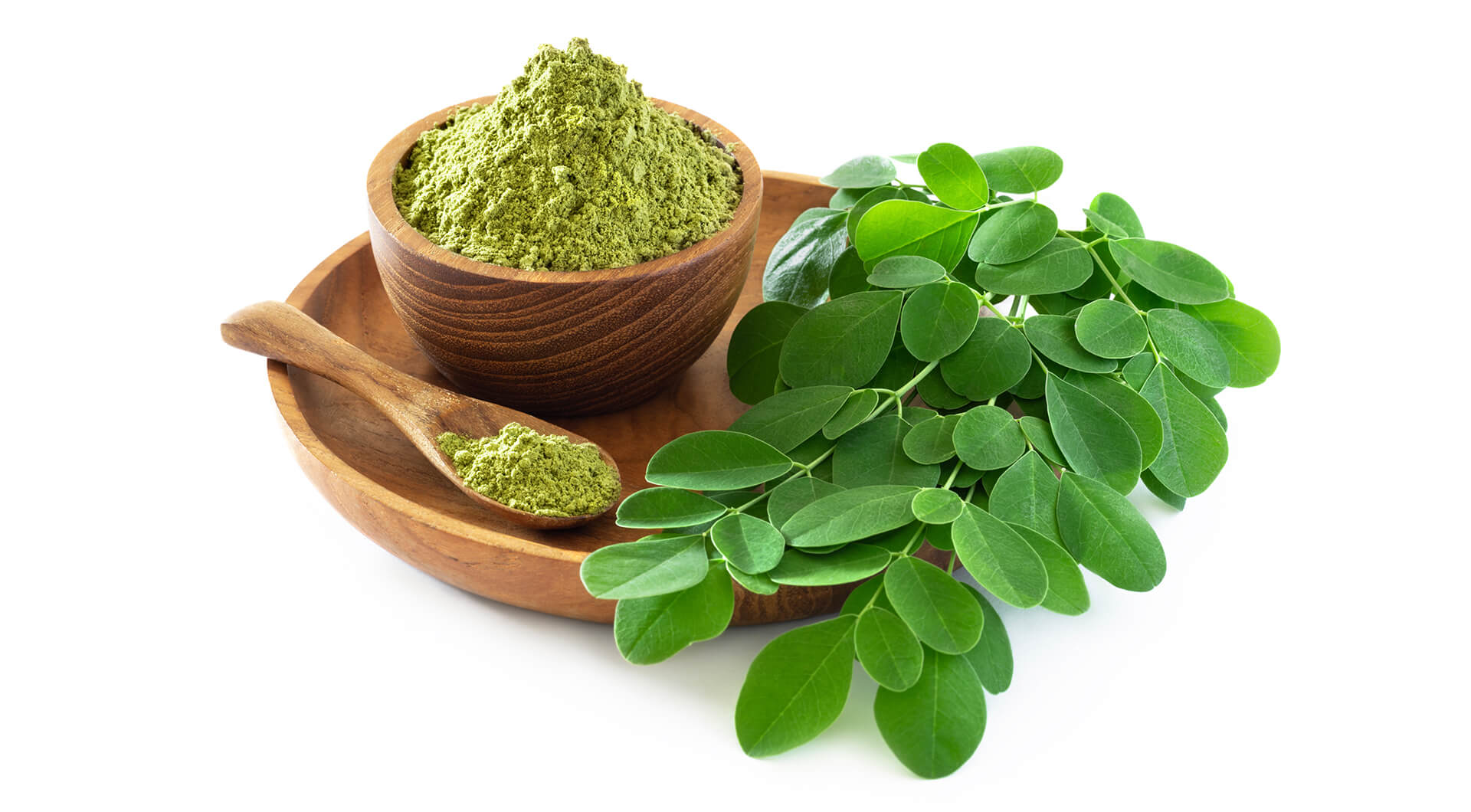 If you are looking for just the best solution to stay fit and healthy, then moringa powder can be just the right choice for you. Popularly known as 'The Moringa Oleifera Plant', it is an Indian herb that has exceptional health benefits. It has been used for centuries because of its medicinal properties, as an Ayurveda medicine. Also known as the drumstick tree, this was earlier also used in treating diabetes, skin diseases/ infections etc. It has always been under the spotlight because of its ability to treat weight management, especially weight loss. In this blog, we shall try to cover all the points which support the title. So let's start the journey of managing your weight by knowing the following.
benefits of moringa powder:
Controls your appetite: Moringa powder is said to keep you full and helps avoid unnecessary intake of unhealthy food. It is said to reduce cravings. You can expect yourself to be very satisfied with your food intake after having some moringa powder in your diet.
Keeps sugar level in Control: Increased or decreased sugar levels, both can affect your health in a negative way. With moringa powder in your diet, your sugar and salt intake can be taken care of well, which means fats will be kept at bay.
Reduces Calories and heart diseases: With very low calorific value, it is said to relieve your bloating problems. Also, since it contains up to 76.73% of monounsaturated fatty acids, it helps in keeping the heart fit and healthy too.
Helps in overall fat metabolism: Leaves of moringa plants are said to be very rich in chlorogenic acid. These are some crucial antioxidants that are evident in coffee bean extracts. These supposedly promote normal blood sugar level, insulin which later helps in stimulating metabolism. Also, it is proven that with 1 tsp of moringa powder, some exercise, and some strict diet, there will be a significant reduction in the body weight of any individual. Moringa powder helps in activating brown fat in your body which later helps in eliminating white fat.
Reduces Belly Fat: The best benefit of moringa powder is that it promotes a great response into your body to inflammation. General stability of your body weight is hence visible. Since inflammation is because of any infection which also causes swelling, all this can be avoided at once thereby reducing your belly fat.
The moringa powder is filled with vitamins, minerals, protein, fibers and especially antioxidants. This helps in controlling fat metabolism, reduces your appetite, and helps in preventing weight gain. So, there is overall well-being of the body, not just toning the body fat.
Now, the next question is how can this powder be consumed? There are different ways in which you can easily have it, In the form of powder, pills, moringa leaves etc. We suggest you try moringa powder for some quick results!
Stir well into water: Using moringa leaves in a powder form is the most popular option available. The serving size recommended is about 2-6 grams. You can make a cold brew of this powder. To do this, you can simply mix 1 tsp of moringa powder in 1 glass of cold water, just gulp it down after mixing well. The taste shall not be very tasty, one shot of moringa into your system would hit your system straight with wellness and nutrients. For a warm brew, follow the same steps into lukewarm water.
Mix well with Avocado: One of the yummiest ways of having moringa powder in your diet is to mix it well with some avocados and make some delicious guacamole. This is one of the healthiest snacks that you can have, without being worried about putting on some pounds. All you have to do is, mix some moringa powder with some avocados, mix it well and serve it! Since avocado gives a great antioxidant boost, this shall help you be super healthy. You can serve this spread on a rich fiber brown bread.
Sprinkle on your soups: Soups have super low calories, you can sprinkle some moringa powder and make a tasty low-fat soup filled with healthy ingredients. After you prepare your soup, let it cool down for a bit and then add the powder for best results.
Tea using moringa powder: With loads of positive results reported already, making a moringa tea can be the best option for all tea lovers! Boil some water and add 1 tsp of moringa powder in boiled water. Add some ginger and cinnamon for flavour. Allow it to brew for a few minutes and enjoy your healthy-tea!
Caution Tips:
Pregnant women can face uterine contractions because of the particles contained in the roots and bark. So, we advise that it should be avoided for safety purposes and to prevent any miscarriage.
Avoid adding honey or sugar to enhance the taste of your moringa drink. This will not help get any benefits of moringa powder, specifically, to lose any weight. Make sure to simply pair it with healthy platable options such as green tea, mint or turmeric. These can be the best tasting alternatives.
Breastfeeding mothers must also step back from consuming this for sometime to avoid some components of this powder which can harm their babies.
Anybody taking blood thinners should not consume this daily.
With Moringa, get mother earth's best and feel the uniqueness with the wholesome nutrients.
Meta D: Use moringa powder with healthy nutrients for quick weight loss. It helps boost your metabolism & improve gut health.
SM Caption: Surprise your metabolism with moringa powder. Slash your extra pounds just by following these tips.